September 4, 2018
| #
Patients
Patient Interview with Jodie Bond from Canada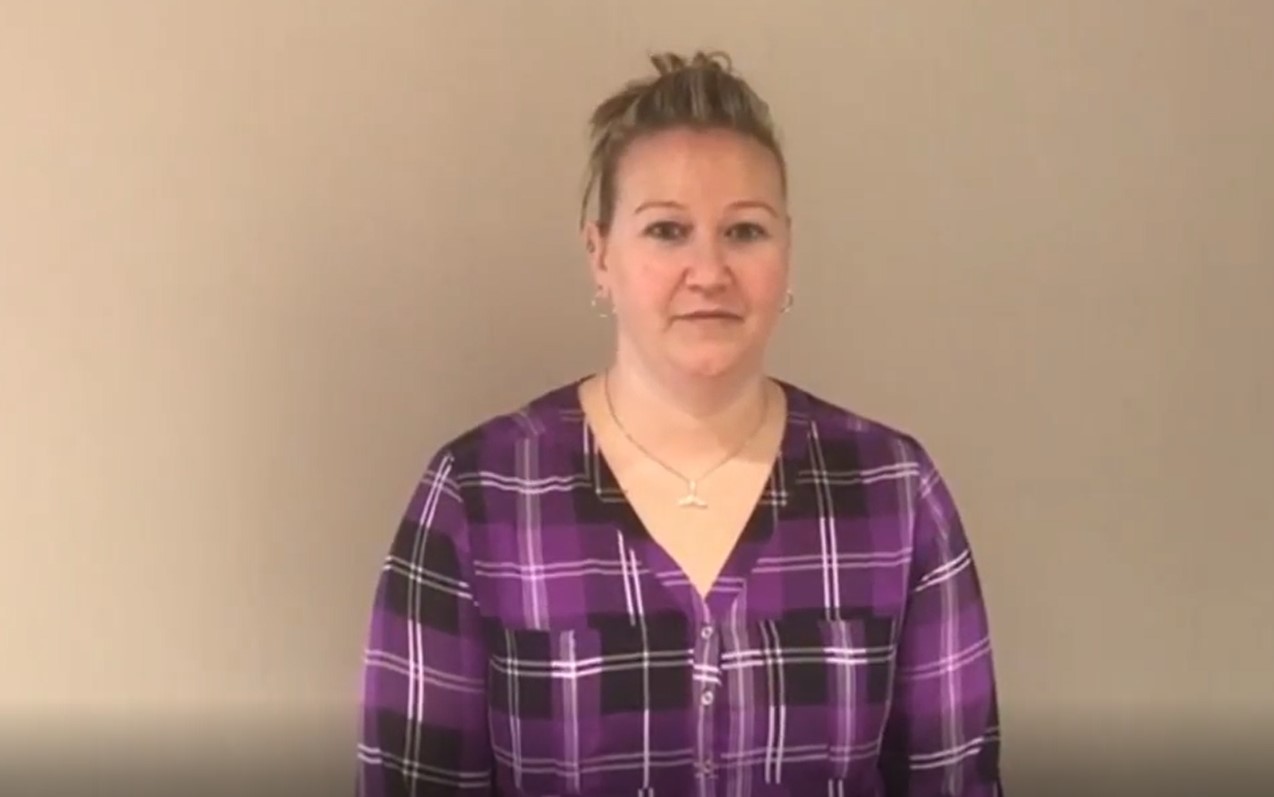 All right. So we're here with Jodie Bond. Jodie Bond is a recent patient of ONZ. She had a two-level lumbar disc replacement about five months ago, Jodie?
All right. So what was your experience like? What led to go to ONZ?
I'm here from Calgary, Alberta. And I did not have a great experience here in Calgary. I went through the Canadian system, and kind of bounced around a little bit, and didn't have many options here. I was pushed around a little bit. I went from my doctor, to a specialist, to another specialist to see some surgeons. Didn't really have any options. I was told that I was not a surgical candidate, but that I should just continue to get some injections. So I was getting nerve root blockers, I had two herniated discs that were bulging discs pushing on my sciatic nerve. So I couldn't feel my right leg. I had shooting pains down my leg constantly for three years. And I then I just had enough. I was randomly collapsing all over the place, I kept being sent to the emergency. And at that point, they told me that, until I lost control of my bowels, they weren't going to do anything for me. It was my life, and I said, "Enough is enough." I just kept going through the system, and one day I was at work and actually one of my coworkers had heard about ONZ, his brother-in-law had gone. So I reached out to him, I heard about his experience, and I sent my MRI through to ONZ online. And it was wonderful, they got back to me right away, told me what they could do for me, how much it would cost, how quickly they could get me in. They just wanted the images, not my MRI itself. So they came back with the same results as to what my MRI was. So I knew that they knew what they were talking about, they just weren't any witchdoctors out there. And it was great, they got me in within three weeks. And I'm five months post-op right now. I'm swimming again, I'm walking, I'm doing all kinds of things that I haven't done for over three-and-a-half years. So I feel great.
That's an awesome story, Jodie. How was your experience while you were in Germany?
They are incredible. From the minute they picked me up at the airport to the minute they dropped me off. They brought me to the hotel right away, and then I went into the hospital. It was great. It's one place, it's not like here in Canada where you go one place for bloodwork, one place for x-rays, one place for an MRI. Everything is centralized, it's very smooth. I spent a week in the hospital, and then I went to their rehab center, which is amazing. It's attached to a hotel, and then you go through to the rehab center over at Medicos. And everybody there is so friendly. They speak English. They work with you, and they are very organized. Very regimented, at the end of every day, you get your schedule for the next day. And you are treated very well, very friendly. You see a doctor, you see a nurse, you see a physio, you get lymphatic drainage, you get everything that you need. You are treated very well, and you don't leave until you are ready to leave physically.
And so this experience of yours, is it something that you would recommend to others that are struggling to find healthcare at home?
Absolutely. Absolutely, I would recommend it. I have recommended it to anybody who is struggling with their back, their neck. Really, truly it has changed my life. It's given me my life back. I've been a competitive volleyball player for over 20 years, and I can't wait to get back on the court.
That's an awesome story, Jodie. Thank you so much for sharing it.