December 18, 2020
| #
Patients
Patient Interview with Eustace Gonzales from Canada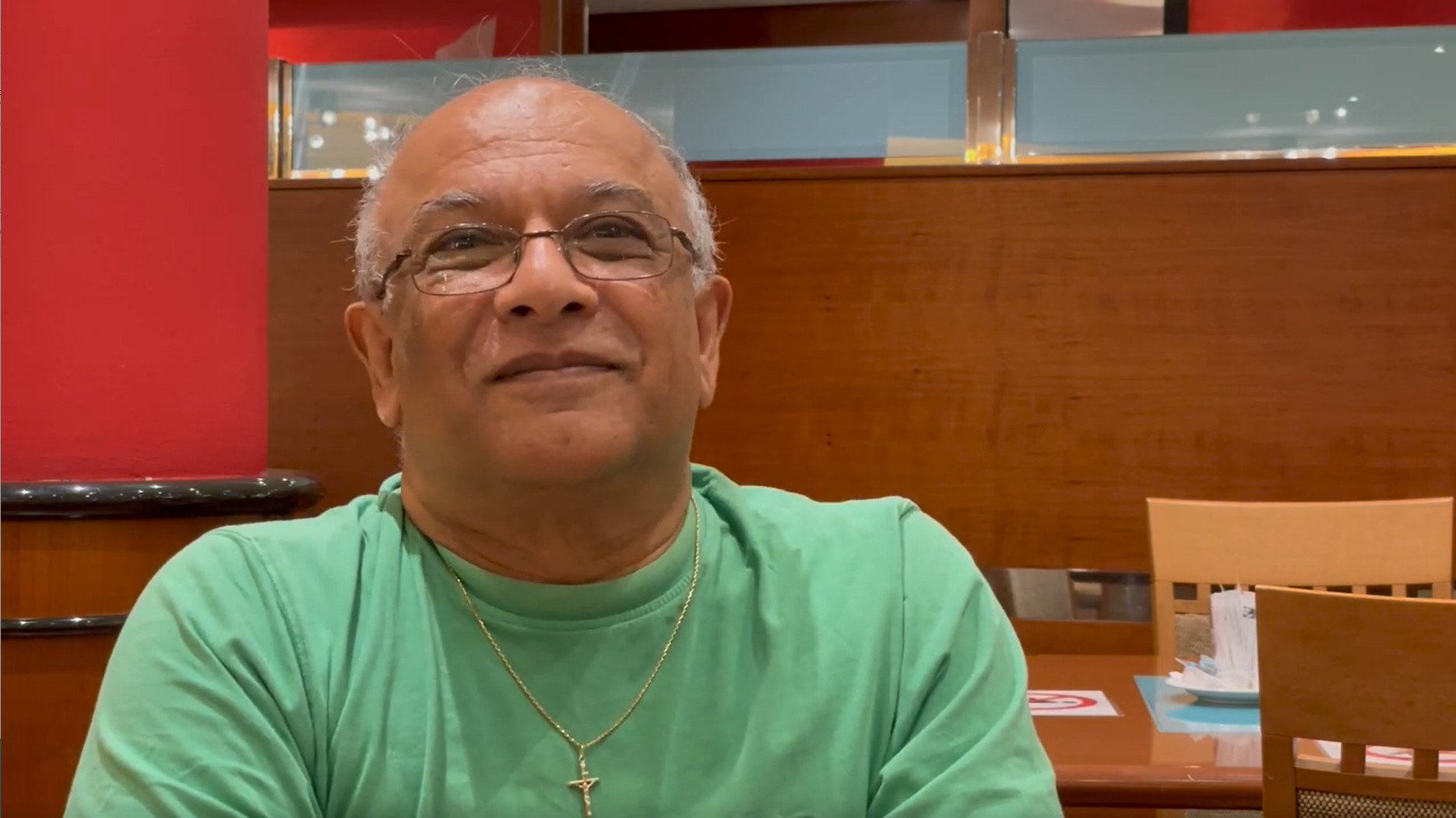 Today is Thursday, December 17th, and I'm sitting here with Eustace Gonzales. Eustace, can you, please, just introduce yourself and what kind of surgery did you have with the ONZ?
My name is Eustace Gonzalez. I'm from Vernon, British Columbia, Canada. And the surgery, well, it was a back surgery where they actually replaced the cage and put a stabilizer in there, and it's got the screws. It was something that I have not experienced before.
And who did your surgery?
Why did you choose to come to Germany for this surgery?
Just, it's a long story, but I've been kind of suffering with it for about two to three years with the pain in my leg. And I've tried everything, like you say, from ultrasound, x-rays, to CT scans, to MRIs, gone to several specialists and stuff, and they still didn't get an answer, where they could diagnose where it was coming from. So it happened to be my brother-in-law who works at a fire department in Calgary with Mike. So that's how Mike had mentioned ONZ talked about it with my brother-in-law, who passed it on to me, and then I did further research and here I am.
And how was the flow of communication to get all your, say, ducks in a row? Were you supported well?
It was ironic. I've never seen a process well, like you say, the preparedness, it was just amazing. Everything kind of fell into place, boom, boom, boom, and step by step. For me, it was like an answer to prayer, I've been looking for some kind of relief. And ironically, just three or four days before I left, the pain not only was down my right leg, it was now traveling both sides, till it was underneath my knee on both knees. Well, and that's why I also say it's an answer to prayer for me.
Now, obviously, you have high expectations when you were in preparation. Were your high expectations met when you came here with regard to the services, the transportation, and the admission procedures, the nurses, doctors? Were they attentive? Were your high expectations met?
Well, like I said, it was over my expectations. And I've heard lots of positive things about ONZ after once I decided that was possible as the route to go. And the reason I chose ONZ, after they looked at my diagnosis, they gave me a chance of 85% or greater of returning to what I was doing previously, which was better than any of the other decisions that were given to me. So I said, like I said earlier, it's an answer to prayer. And so I decided to choose it. And in terms of timing, I wanted to do it with both feet now, I wanted to get it done right now. Like communication, everything from the time they picked me up to the time they took me to the hospital, the COVID test, bang, next thing you know, into surgery. And the very first day after surgery, I actually walked three times from my bed to the washroom and back, which is no pain at all, right? The next day, one of the physiotherapists took me all the way down the wing, and we walked down a set of stairs, and came back up, no pain at all. And before that, I was in pain.
Now you're, say, 10 days after surgery, I reckon, and currently, while we speak, you're at the restaurant of the Marriott Courtyard, which is attached to the Medicos Rehab Center. How do you feel as of today, and how do you experience the benefit of having the rehabilitation after surgery?
Wow, that's another thing. As far as organization and the number of people, I was surprised, that actually come out of this facility, and varying degrees of things they attend to at this facility. Mine, like everything, like you say, from lymphatic drainage, to the massage, to ergo treatment, to working in the fitness center, changing the bandages out, meeting with the doctor on a daily basis, a person can't ask for more. And everyone was very pleasant. Anything I need, you went above and beyond the call of duty.
Now, as for your morals and your perspective of the future, what do you think you can be able to return back to, what kind of active lifestyle?
Well, I'm hoping I talk to Dr. V. about that, and I'm just shortening his name there. He, basically, kind of gave me an indication, maybe in the next three to six months, it's going to be like the way, you know, my personal growth, and by three months I should be back to walking, which I loved. I used to walk like five kilometers daily. Now I couldn't do that. I'm hoping at the end of three months, I'll be doing that. And then by the end of six months, to be able to go back and do, like I used to curl. I'd like to go back and do that. And I said, "I'm an old soccer player," so I said, "when can I play soccer?" He says, "Give it a year." And he said, "You can go back and play soccer," which made me feel really happy.
Maybe you can start to be a goalkeeper, first.
Yeah. But he told me I had to walk before I run.
Would you recommend this program to anyone else who was in a dilemma, not obviously having a solution back home?
I would, at a drop of a hat, say that, don't miss out on the opportunity. If you can't find any resolution at all, at least explore it. Follow up with other people that had the surgery, if you want to do your homework, and get their testimony. But yes, if it's going to change your quality of life, you know, I did not want to end up in a wheelchair for the rest of my life, so.
Thanks for sharing your experience with us.