December 17, 2020
| #
Patients
Patient Interview with Ken Hiebert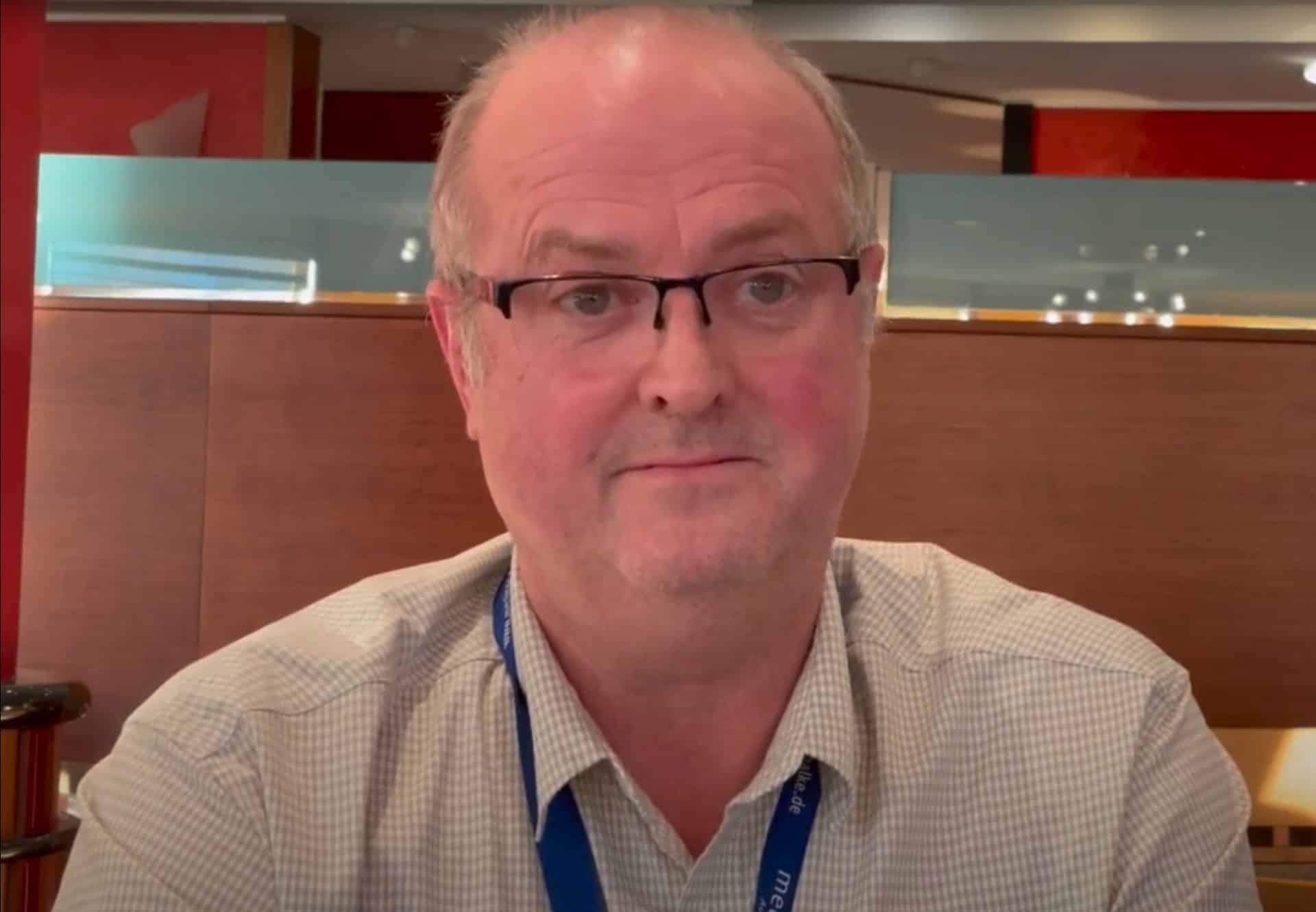 Today is Thursday, December 17th 2020, and I'm sitting here with Mr. Ken Hiebert. And my first question is: Did you have a surgery and what kind of surgery did you have and when?
I had surgery in June 2011. I had a two-level artificial disc replacement in the lumbar L4/5 and L5/S1
How much did you benefit from the surgery in the last 9 years? Has your life changed? Were you able to lead an active lifestyle ever since?
My lifestyle has completely changed from being barely able to do anything to being able to do house renovations and go wherever I want to go. I can go knee-boarding, snowmobiling without worrying that I'm going to be in bed for the next few days.
Now, would you explain to us the position you've grown into after your surgery and what is your position now with the ONZ in Germany?
Well, the first three months changed my life after surgery so much, I lived with pain for 20 years, so I wanted this for everybody. I contacted Malte Petersen and I said: 'Can you come to Canada, can we get the ball rolling and let's tell the world!' And it happened. He came with a doctor and we started seeing patients. It really started evolving and I started getting involved with the ONZ. I started helping patients from the bottom of my heart to get them the same help I received. Ever since then I became a liaison for the ONZ. I've probably helped at least a hundred patients a year throughout North America, South America and Central America.
Being a liaison for the last 8 years, you have seen almost a thousand patients coming to Germany?
Yes, probably a bit over a thousand patients. The change that we have seen from what I was getting to now is great. I was getting seven days in the hospital, then seven days in the hotel and I ended up getting three massages during those seven days and that was my extent of rehab. Today there's seven days of hospital with really, really, close care, good English-speaking nurses that come in there for pain management and regular logistics every single day. From there you are released to the Medicos Rehab Center, which is Europe's Number 1 Rehab Center located here in Gelsenkirchen, Germany. Depending on the surgery it could be six to eight days here in rehab, which is completely different. From seeing a doctor every day, wound management, three different massages and physiotherapy. They teach you posture, how to get in and out of a vehicle, in and out of bed. It is a very extensive rehab like none I have ever seen. Coming back here from even five years ago to today, there's no explanation on how it has improved in all.
With your impression over the years you can actually compare different stages, as you just mentioned. What is the reason you have come this time?
This time, what happened was: there's a fellow from North Dakota who could not get any family member to come with him, because of COVID, so he asked me if I would be willing to. I said: "Absolutely!". I came as a support partner, which was nice because I could stand behind him and watch how they treated him. And... huh! He has never seen something like this before. He says this is the best he's ever seen for any hospital care or for any rehabilitation.
With you being involved so much, how big of a reward is it for you to first guide a patient into surgery and then coming out the way he did? Is there satisfaction to it?
The reward is really unexplainable. You really can not put it into words. When you first come into the hospital and you watch the patient being nervous, even more so on the morning of the day of the surgery and the anxiety that goes on. And then when the surgery is over… I stayed with this guy right through the whole entire journey and I watched every step from the pain management, getting in and out of his bed, watching him walk the first time, the stairs, every appointment he went to… The reward is the joy and the excitement you see in a patient's face. I feel so blessed.
Thank you so much for the contributions you have done. We know from many patients that what you do is much appreciated. You're a very meaningful input.
Thank you, Malte and the ONZ.